I have reorganized the store and created a little "flea market" table where you can buy one tag, one clip ...
Here are the paper racks - organized and tagged !
And the ribbon rack ... now more than 110 spools of ribbon. What length would you like ?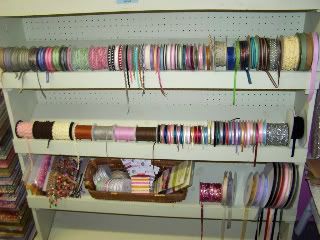 Here is the flea market table ... all kinds of little add ons ... buy one instead of a whole package !
And then there's glitter ... who doesn't love glitter ... well, maybe the person who has to try to vacuum up all those glittery bits ...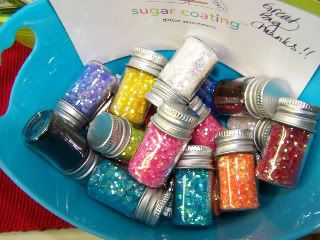 More tags, journal blocks, die cuts ...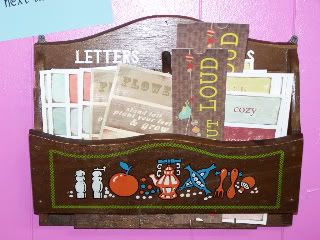 And here is the little display area with samples of new things ...
Come on in and see it in person !!