Wow ... I have so much new product ... boxes and boxes with more to come ... that I had to decide what to unpack first !!! That means you can certainly expect new things every week for the next while !
BEADS ...
Still have lots of new strands as well as those beautiful Preciosa strands. I also add metal spacer beads almost every day ... will I ever get all those little devils bagged ??? Anyway, next week I will have MORE COLOURS of the Preciosa crystal strands as well as MORE COLOURS of the Swarovski pearls ... among other things !!
PAPER ...
Lots !!
First are these super cute fresh lines from My Mind's Eye ...LITTLE BOY BLUE and JACK AND JILL as well as all the great titles, journaling cards, and accessories that come with them.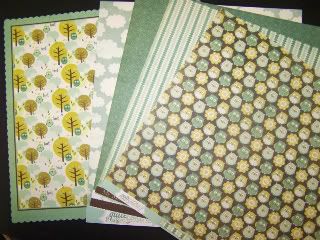 Here is Little Boy Blue ... owls, trees and beautiful blues and greens.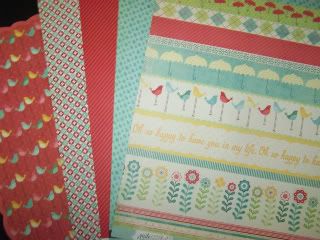 And Jack & Jill ... birds, umbrellas and lovely cherry red, yellows, and soft greens.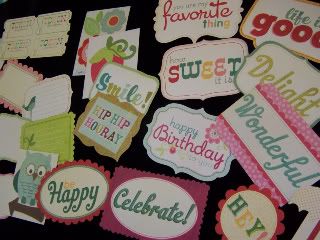 Here is another view of some of the many accessories...priced from 60 cents to $1.99 - can't beat that !!
And new colours from Tattered Angels in the Glimmer Mists ...Dazzling Diamonds and new from Heidi Swapp - SWAK (pink), Electric Blue, Hula Hoop (green). There are some really nice new sets - sets of 3 colours along with a glimmer screen as well as sets of smaller bottles based on colour themes. Fun stuff !!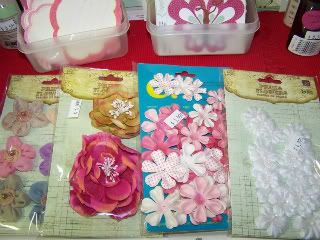 Prima ... new flowers ( love these !!) and new stamps. The chicken wire stamp is really fun !!
There are still 4 boxes so stay tuned ... next week I will have My Mind's Eye new line LUSH which is ... well, just that ... lush !! Gorgeous ! And so much more !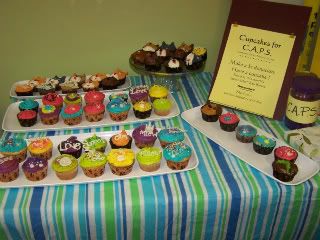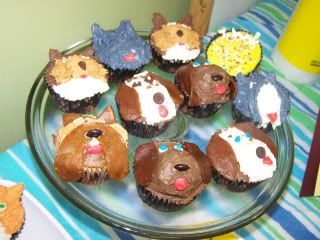 And today and tomorrow (Thurs/Fri) are CUPCAKE DAYS for C.A.P.S. ... my niece has baked and decorated DOZENS of cupcakes ... so drop in. For a $2 donation you too can have a super cute cupcake !!