Oh ! So many BEE-YOO-TEE-FUL new beads !! Glorious !
One of my suppliers was in last week and I picked out 2 BOXFULS of semi precious beads !!! They are gorgeous. Let me just list off a few of the stones :
serpentine, pietersite, labradorite, ocean jasper, smoky quartz, rhodochrisite, kambaba (
that's just fun to say !)
, agate and more agate !!, citrine, aqua jasper (
delicious!
), bronzite, fluorite, tourmaline, GARNETS, larviki, jaspers, amethyst .... AND MORE !!! They are being sold individually as well as in strands. First come, first with the best deals ! And speaking of deals, I have had to clean out MANY trays so there are many many bags of discounted beads ... some REALLY discounted !! Deals all around this week !!
It has taken me all week to sort it all out ( none of it was tagged, just stacked in the boxes in the order of the invoice ... like a big puzzle !!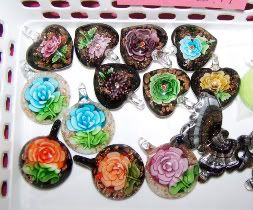 There are also some lampwork pendants, lampwork owls, new ribbon necklaces, and some earrings.
Here are a few tastes of what is in stock !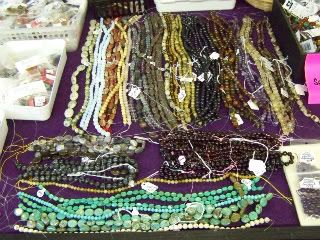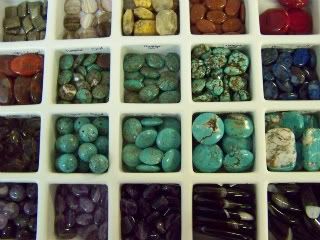 And now for some samples ...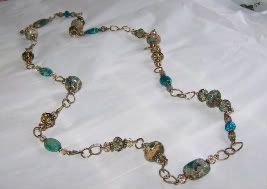 This is my favourite !! Necklace of aqua jasper and tons of Chinese crystals. I love it !!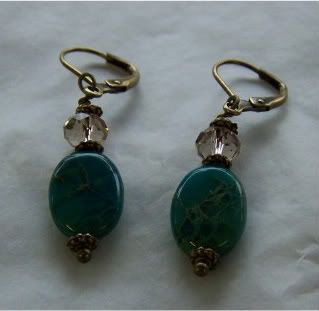 And a pair of earrings to match ... very simple !
Bracelets : left is crazy agate and right is ocean jasper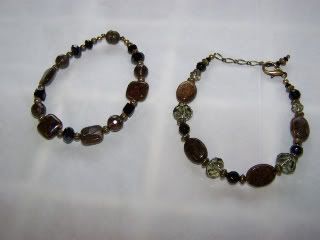 A few Bronzite bracelets ... the one on the left also has faceted smoky quartz ...
The ever popular Tube Bracelet ... left : bronzite, right : ocean jasper
And how about this beauty ?! Amethyst in all its big beautiful glory !!
That just a small sampling ...
But what if you like the jewelry but don't want to make it yourself? I hope to have pieces like this for sale in about 2 weeks time !!
And now for PAPER NEWS ... none really. Sorry !! The 2 parcels I am expecting are still not here ... but they will be soon. Meanwhile, there is still lots of great stuff in stock. And I'll leave you with a few photos of some cards I made to sell ... maybe some inspiration for your next project !!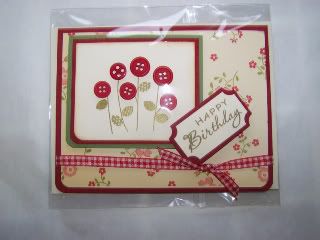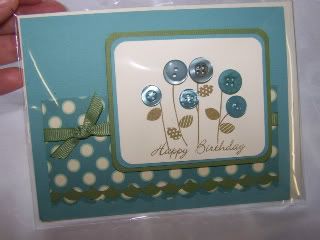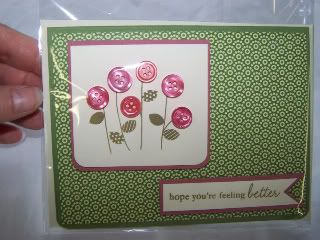 I may make up some kits for these cards ... let me know if you are interested !
REMEMBER ... this Saturday is the deadline for the May Challenge. Bring your creations is !! Next month I'll go back to the little kit format - that seemed more popular !!
Well, that's all for this week !! Hope to see you !!
( now, I'm going back to feed my inner crow by gazing at the beads ... sparkly ...)