Hi !
I had a great few days at home - crafting up a storm !!
I finished the recipe holder. I have sold out of the stands but will have more in soon !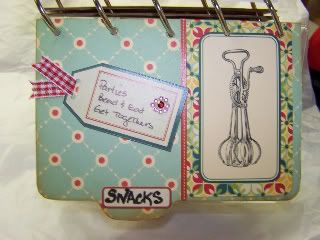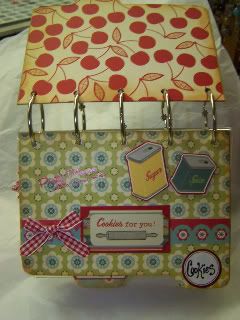 I also made a few cards using the Cosmo Cricket Early Bird paper ... so cheerful !!
And ... MY FAVOURITE !! ...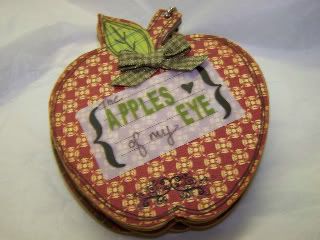 I made this little "Apple(s) of My Eye" book. It was so fun and the papers worked together so well. LOVE IT !!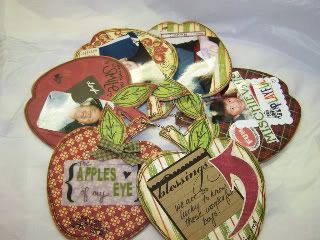 I should have kits ready next week for the apple album if anyone is interested. $12.50 will get you the book, the papers, ribbon, and embellishments. It would be great to showcase pictures of the Annapolis Valley, an apple picking expedition, anything Fall, or the apple of YOUR eye !!
Have a great week !!