Hi everybody !
I have some new stock this week. And I may be posting a project later this week too ... and hopefully new beads. Phew ! Busy week !!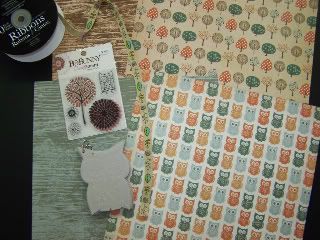 How cute is this ??? This is a Maya Road album and what I think is the perfect go-with paper from Dream Street Papers. It is called Sam Seasons of Change and Sam Whoo-Hoo. The backs of the sheets are great woodgrain in a really nice brown or sage. BEE-YOO-TI-FUL .. Be-hoot-i-ful !! The stamps are new from Bo Bunny and the ribbon looks great with all the wonderful owl/tree stuff !! HOOT HOOT !!!
Now , new from Bo Bunny for Christmas ... you can start your Christmas cards even though it is oh, 1000 degrees outside !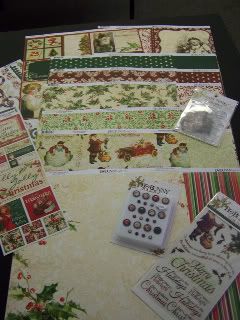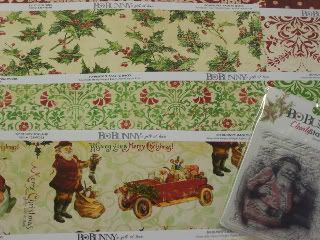 This is St Nick... a nice traditional range of colours with some great graphics. Love the brads !!
The other line is Tis The Season and it is more in the pale pinks & blues.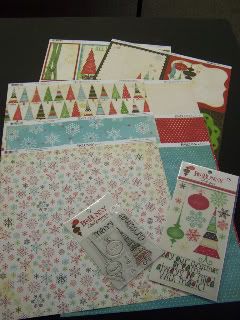 And here is Kitchen Spice. I wasn't going to order any non-holiday paper and then I saw this one. It speaks to me. It is so homey, so comforting, so kitchen of my childhood ! ( I am afraid that it probably speaks to my inner child of the 70's !!) Anyway, it is wonderful and would be awesome for a recipe book or file. The diecuts are actually recipe cards !! Sweet !!
I'll post more in a few days !!
( My big problem now is that the paper rack for the holiday paper doesn't arrive until the weekend so ... you may have to ask where the paper is !!)