NEW NEW >>> IN STOCK NOW >>>> Melissa Frances
Bingo board books,Envelopes & Tags books, Baby mini Albums, White Mica flakes,
Holiday Stamps, lots more rub ons, Fall Chipboard, Attic Treasures Die Cuts,
acrylic stamping blocks, white pearl embellishments.
<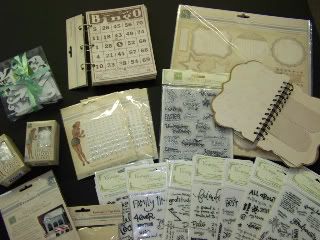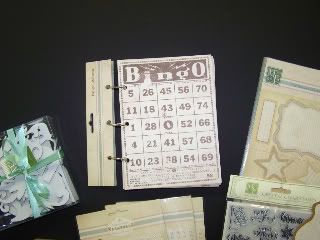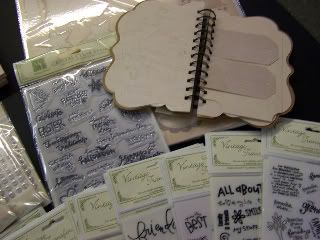 Here are a few card samples that I made this week. I really like the "Just the Edge" paper strips from Bazzill. This fall they will be releasing seasonal strips for Christmas & Hallowe'en. Cute !
Here are the cards ... as you can see they are quite simple ... seem to always turn out that way for me ... not patient enough to do the multiple stamps, colouring, cutting, etc ...
** Cosmo Cricket "Early Bird " paper, Bazzill trim - 2 different ones !!, Basic grey Bling **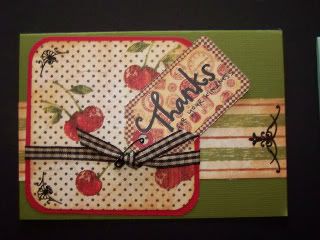 ** Graphic 45 paper & tag, Melissa Frances rub ons **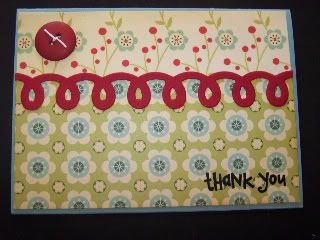 ** more Cosmo Cricket "Early Bird" and more Bazzill trim ( love it !!) as well as Melissa Frances rub ons and a big fat button !! **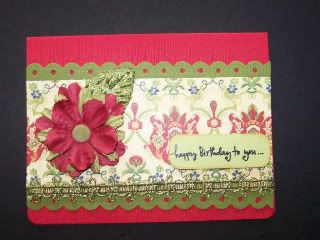 ** Graphic 45 paper, Bazzill trim, Prima flowers,Melissa Frances stamp **
NOW ... I am looking for some tips. The stamps I was trying to use always seem to come out blurry ... is it something I am doing or is it the quality of the stamps ?? Any tips ???