Well here it is another week passed and there is a ton more stuff to show you !!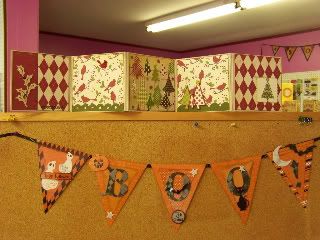 Here is a little fold up album or display piece I made with the Making Memories Mistletoe papers & accessories - just add photos !! And the banner is a kit from My Little Yellow Bicycle. It is only $4.99 and comes with EVERYTHING - punch out pendants, ribbon, adhesive, diecuts, ...all of it ! It would be a great project for kids. Simple , fun, inexpensive, and a great end result !!
PAPER
: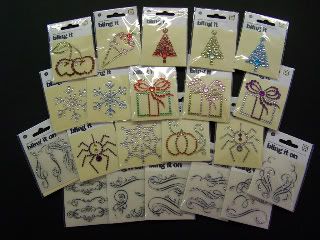 Bling It from Basic Grey. This is a beautiful line of products. The "blinged-up" images are all adhesive so they can easily be added to pages, cards, etc... The other part of the line is a combination rub on AND bling crystals. Isn't that an amazing idea ?? Love them !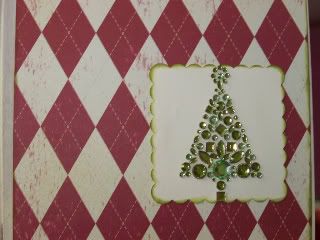 Bling Its are $2.99 each but buy 4 and get them for $10 this week !!!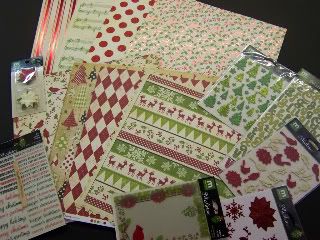 Making Memories MISTLETOE series. Wow. This paper is unbelievable. the top row is glittered or foiled ... and are they ever beautiful. The dots for instance are gorgeous RED GLITTER !!! And the music paper is done in green glitter. And the plainer paper is also very beautiful. I think you have to see it in person to get the full effect. This would make the most amazing cards.
** SPECIAL *** Buy 5 sheets of the Making Memoreis Mistletoe Paper and get 25% off any of the accessories you buy from that same line.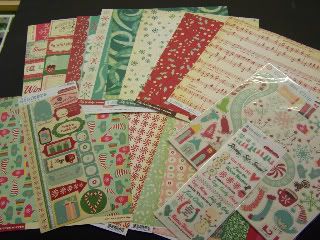 And then there is this paper from Cosmo Cricket. Doesn't Cosmo Cricket always make you smile ? Anyway, this is cute, cute, cute. And I'll give you a deal on this too ! Buy 10 sheets at $1 each and get a sheet of borders or elements FREE !!! How's that ?!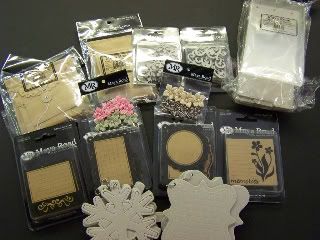 Maya Road - new mini chipboard scrolls & snowflakes, Kraft envelopes, Kraft journalling tags, Gingham Point Blossoms, square scroll coaster book, snowflake coaster book, and a vertical recipe stand with pages. The envelopes & tags are available in packs or by the each if you just want to try a few!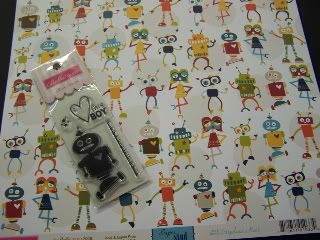 Bella Blvd. This is a cute new line of product. I got in this super cute robot paper & stamp for all those of you who are looking for little boy things ... or just really fun things. ( i love robots ...)

And a few more Hallowe'en things - some cute little stamps, a fun banner kit (only $4.99 !! Great project for kids !!), fabric tags, more stamps, and a really fun haunted house album ($5.99). Inexpensive & really fun !
Now ... BEAD PEOPLE ... more metal beads & findings this week. But NEXT WEEK ... UNICORN BEADS are coming ! They are those beautiful borisilicate glass beads that I brought back from Toronto last winter.I will have them in many colours & shapes ... can't wait !! I have a couple of the earring kits left but will also have more of those next week as well as some other colours and SNOWMEN !!Check in next Thursday for more information and photos.
See you at the store !