SPECIALS !!!! THIS WEEK ONLY !!!
* Watch faces ... buy 2 of the same price and get a 3rd free !!!
* SEI Winter Song paper ... there are 9 sheets in the collection ... buy one of each and get 20% off of them !! You will also qualify for 20% off the accessories too !!
* Pink Paislee Amber Road & Twilight ... buy 5 sheets of paper and get 20% off any of the accessories !!!
So ... what have we got this week ? SO MUCH !!
BEADS :
* Crystal pendants in glorious colours
* bookmarks - mermaids, dolphins, dragons, sports, ...
* a dozen new charms
* ball headpins in 5 metals
* beautiful vintage style beads in strands & individually
* heavy copper jump rings in several sizes
* metalized beads in many styles & colours $1.49 - $3.99 per 100
* restocked with Art Wire
* bails
* chain,cards of small chain
* 8/0 seed bead, travertine
* gold soldered jump rings
* Beadalon Pinch bails
* TUBES galore !!
* metal beads & findings
* AND I have the components for the Swarovski Christmas earrings but will not have time to get them unpacked & packaged up until next week. So for those of you who have been waiting ... Sept.17th !!!
(I meant to get a photo of the bookmarks but forgot the camera ... I'll try later this week !)
PAPER :
Winter Song by SEI ... this paper is flocked & glittered and gorgeous !
Here is a close up of this beautiful page ... glittered snow & snowflakes...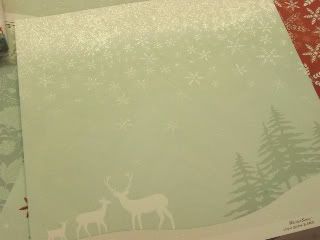 Some more inexpensive & fun little stamps for the upcoming holidays .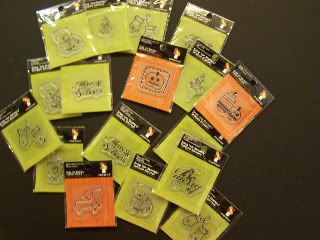 And another bunch of paper from Graphic 45 ... their papers from all their collections go together so nicely. I love that about them !!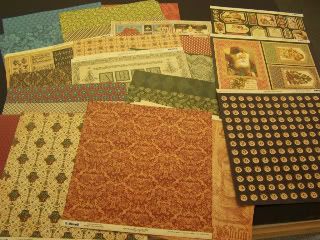 And from Pink Paislee ... ( you knew this would be a favourite for me) ... a wonderful Hallowe'en theme "Twilight". I love the poison labels !!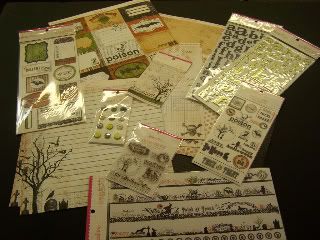 But here is my ABSOLUTE FAVOURITE ... maybe EVER ... AMBER ROAD from Pink Paislee ... I can tell you that the photos don't do it justice. It is rich & gorgeous. I can't wait to make something with it !!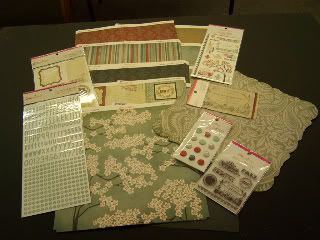 And there will be even more in the next few weeks !!
And don't forget ...
Melissa Frances paper is 2/$1 ...
Lots to choose from : Christmas * Bright & Lively * Classic Florals & Vintage Style * Wonderful Vintage Neutrals* There really is something for everyone but I need the room for other paper !!
Check out her Rub-ons too. I won't be carrying them anymore because they now have to come from the US but they really are some of the best rub-ons I have ever used. I would suggest you buy them now before they are gone !! Many different themes & styles in stock.