Wow ! They are flying by !!
I have a project to show you and news.
The news is that I have just received a HUGE box of beading supplies ... but it will take several days to unpack it all. So far I have some beautiful glass & porcelain pendants unpacked ... more to come as the days go by ! It should be all unpacked by next week.
And here's the project ... a paper bag album using the Cupid paper from Pink Paislee ... quick, inexpensive, and fun ! ( the photos aren't the best ... poor photographer today ... that's me !)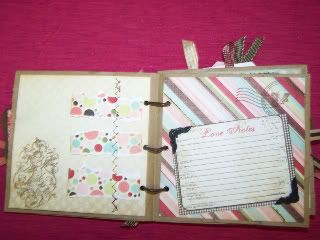 Used my sewing machine and the stamp set from Pink Paislee.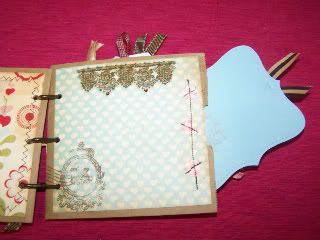 The bag makes a nice pocket for a tag. Add photos & journalling to the tag.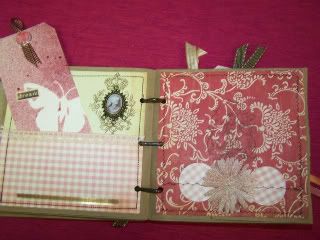 I got to try out my Smooch spray, Glimmer Mist and some masks...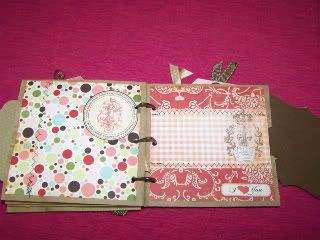 Tim Holtz Film Ribbon ... love that stuff !!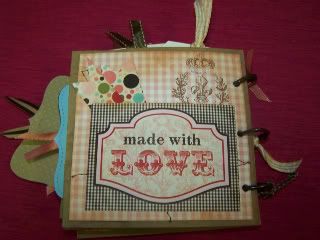 The back page ...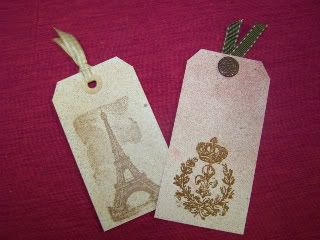 Here are a few of the tags in the book ... I used Distress Ink to antique them and the one on the right is using Distress Embossing Powder ... LOVE IT !!! It looks old and rusty !
Anyway ... that's all the news for this week. There will be lots of new scrapbook things in the next few months as all the companies have just released their new lines ... can't wait !!
Remember ... next week is the fundraiser for CAPS ... for a $2 donation you can have a GIANT Morning Glory Cookie with Cream Cheese Icing and a cup of coffee.All the little kittens and puppies will love you for it !!
See you !!