Hello and welcome to 2011 ... this is going to be a great year !!
The Christmas stuff has been packed away to make room for new things ... and there will be lots in the next few weeks !!
KIT OF THE WEEK : Birthday Book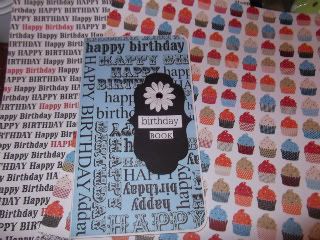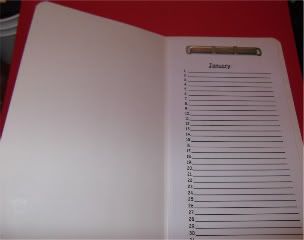 A friend gave me one of these last year and I love it. It is like a master list of birthdays, anniversaries, etc.. Simply write them all in this cute little folder and you'll never need to go searching through old calendars again !! Kit includes all the supplies, comes in 4 different paper patterns, and costs $5.
PAPER :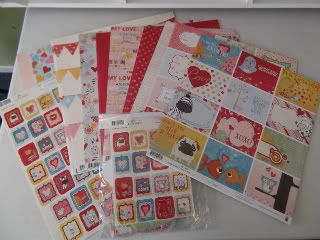 * Fancy Pants Love Birds Valentine paper - really cute papers, stickers, card kits. A great sheet of little valentines that kids could just cut apart and glue on folded cards. Really fun !!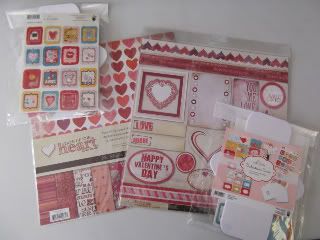 * My Mind's Eye - State of the Heart valentine paper kit $9.99
* Damask Cardstock from American Crafts - beautiful colours with a softly embossed damask design. 65 cents per sheet.
* Teresa Collins - Celebrate - a great birthday line. Wonderful for an album about a special party or for making awesome birthday cards. There are even 12x12 sheets of invitations as well as banner letters to cut out. I also have some great Birthday party rubons from Kaiser Craft.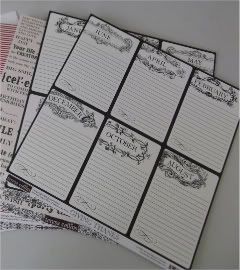 * Teresa Collins - Giving Thanks Calendar ... a 12x12 page with monthly mini pages - great for a scrapbook page or a mini journal.
* Bo Bunny - Valentines paper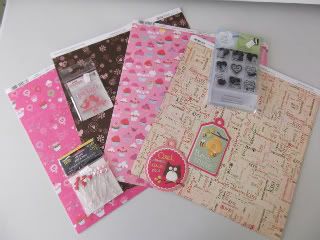 * My Little Yellow Bicycle - Glitter cupcake paper as well as heart pins and doilies. REALLY cute !!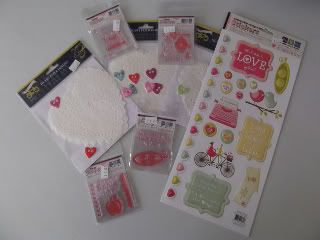 * We R Memory Keepers - stamps, stickers, tags for Valentines.
* FLOWERS ... so pretty from Prima.
* Inkadinkado Stamps - a great Inchie set for Valentines Day ... really retro style ... think of all the funny little valentines you got as kids ...
* Lots of new small stamps.
* Great glittered patterned paper.
Here are a few of the "themes" coming up in the next few weeks ..."Merry January", Cupcakes & Cookbooks, Resist Resist, Valentines ... lots to watch out for !!
BEADS
Well, I don't have much new this week as my supplier has been closed but I am working on an order this afternoon ... lots of new stuff to come !!!
Here are a few hints ... large angel pendants, bracelet kits, steampunk style jewelry, make your own pendants, .... more ....
*** I have been cleaning up in my workroom at home and have found a few things I don't use ... there are several Stampin' Up stamp sets for sale this week at the store for $15 set or $12 for a large block stamp. No tax. There may be a Big Kick coming soon !***
Have a great week !!!
** photos by MB Photography **