Hello !
This is a short little week ... but jammed full of great new things !!
I will be closed Friday the 22 (Good Friday) but open Thursday & Saturday as usual. Because it is such a short week, I decided not to do a kit ... but there will be a really fun one next week full of exciting products.
So here is a quick idea of what's new this week ...
Paper ...
*STAMPS !!! lots & lots of new stamps !!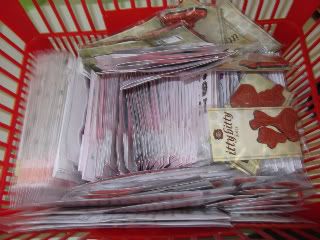 Here are some of the companies : Purple Onion, Inky Antics, Stamping Bella, Unity Stamp Co., Kaiser, Maya Road, Your Next Stamp, Imaginisce, Inkadinkado, Technique Tuesday, Stampendous, Prima ... so far I have unpacked over 200 new stamps !!
Here are a few examples ...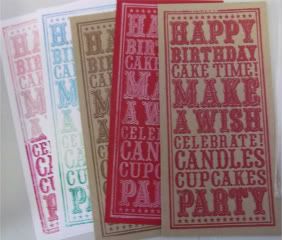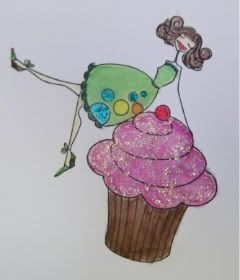 I also have some great new acrylic blocks ... large ones from Stampendous and gridded sets from Tim Holtz.
* Spellbinders/Nestabilities ... new sets including Labels 18, 19, 21 and One Small, Nested Lacey Pennants, Heart Circles, Floral Doily Accents, Lacey Ovals, Banner Basics 2 and 3. There are still more to come in.
* New Punches ... EK Success, Martha Stewart
Beads ...
Oh where do I start ??? So much to share... and unpack !! I will unpack Tuesday & Wednesday but I probably won't finish it all ... you can count on new things appearing every week for a while !!
* Crystals ... I have the new Spring 2011 Swarovski colours. Beautiful !! They include Chrysolite Opal ( a lovely soft green), Topaz Blend, Bronze Shade Crystal, 2X Bronze Shade Crystal, Amethyst Blend. The new pearl is Vintage Gold. There are also new shapes for the crystal focal beads.
* Chinese Crystal ... oh my gosh !! Gorgeous new colours & finishes as well as wonderful new shapes. Teardrops, coins, wavy coins, ovals. You have to see them to believe them !!
* Semi Precious ...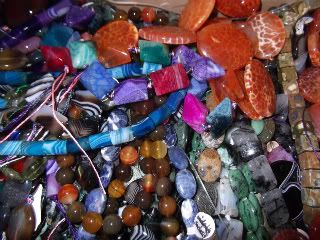 agate, dandrite agate, fluorite, turquoise, snakeskin jasper, zolite, quartz with black tourmaline, amethyst, sodalite, ocean jasper, green garnet, hyperstene, sardonyx, coral, kababa jasper, citrine, fire agate, sun stone ... and more.
* more charms, findings, magnetic clasps
* fun gold edged seashells ... complete with jump rings . Just add to a chain or earhook - instant jewelry !! Only $1 each !! Three styles.
Hope to see you & have a happy Easter weekend !!