Hi !
Somehow - completely accidentally - this update is all about pink !! Pink albums, pink cards, pink paper, pink beads ... crazy !
KIT OF THE WEEK
: three cards ... all pink ... a "birthday wishes" card, a "you're so sweet" card, and a "whatever you want" card !! All the supplies, cut & ready to go, for all 3 cards for $5.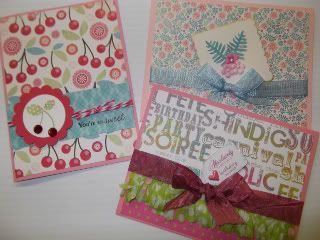 PINK WHIMSY MINI ALBUM KIT
: They are ready !!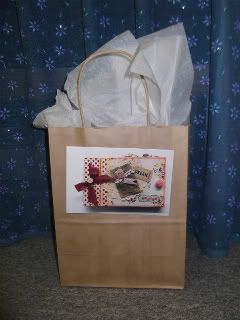 I had no idea how much cutting, stamping, punching there would be ! YIKES !! But they are ready ... and I had help !!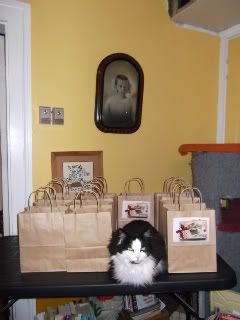 (yep, lots of help !!) The kit is $19.95 and is full of great stuff. Here is what you get in the kit...
all sorts of paper, borders, hand dyed ribbons, tags, labels, 3 complete alphabets in stickers, and lots of fun goodies !! I only have 13 and half of them are already spoken for ... let me know if you want one !! It is made from this week's featured paper from The Girls' Paperie. Here's what it makes if you need a reminder .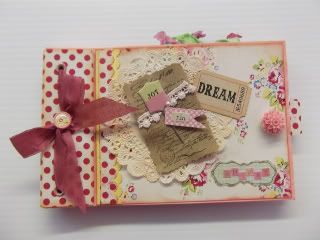 PAPER
: This week's selected paper is from The Girls' Paperie ... a company no longer in business which is too bad. I love their papers. You may remember Tinsel & Twig from last Christmas ... also theirs. The owner has started a new company Authentique but it is a bit different from her previous designs. Anyway ... 3 lines this week from them
Kitsch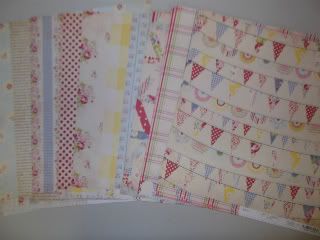 Vintage Whimsy and Jubilee
And look at all the great accessories
... rosettes, metal pins, paper pennant pins, resin flowers, cameos, buttons, cameo buttons, ribbon & lace ... so much !!
I will be selling them by the package but also individually, flea market style !! But if you buy 6 sheets of paper from that company, you will be able to get 25% off any packages of accessories !!
BEADS
: I have just unpacked some new metal spacer beads from Tierra Cast ... wonderful metal beads in great colours like black and antique brass to name a few ... excellent quality and really beautiful shapes.
I have also been kitting like a mad woman !! I have more of the kyanite earring kits made ... this is the end of the kyanite beads so get them now. I have more of the olive green bracelet/earring sets ready and am working on the Chinese crystal bracelets as well as the soft mauve sets.
And here's the NEW kit ...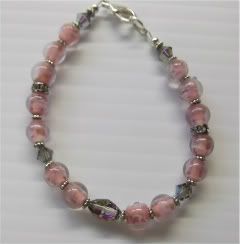 Pink & Grey Sparkler Bracelet !! I have the kits & instructions done ... I just need to get photos printed. I have an appointment in Halifax tomorrow so may not get that done but will do it as soon as I can. The kits are $9.99.
I am also working on a FAB Swarovski crystal ring ... it is going to be amazing !! And so simple !! Next week !!!
CARD CLASS
: 2 weeks from today ... August 24th. Here are the last 2 cards of the 10. Reserve your spot now !!
COMING UP : TIM HOLTZ FEST
!! Okay, here's a sad story ... I have boxes of Tim Holtz & Ranger product ... some of it has been here since Christmas ... but it arrived in dribs & drabs ... so I kept waiting for it all to get here so I could do a big TADA !! Anyway, I HAVE WAITED LONG ENOUGH !!! This is crazy !! SO next week , it will all be out and I will hopefully have a few samples made with it !! It is wonderful stuff !! I can't wait !! And as a special incentive , there will even be a discount !! Tune in next week !!
So, there's a quick rundown of what's in the shop this week. I am getting fall fever ... that means renovations & re-dos !! So don't be surprised if you come in soon & things are changed around ... I feel like re-organizing ( and some of it just plain needs to be organized the first time !!) . A few more weeks and I will be starting ... don't worry ... hard hats are not required !! Have a great week !!