Hi everyone !
I love tea ! Tea is a huge part of my day ... it relaxes me, rejuvenates me, makes me focus ... it is perfect. So a while ago, when I had the flu, I got turned off tea. Really ??! I was worried ... I couldn't imagine not drinking tea. It took me two weeks to be able to drink tea without feeling queasy but luckily I am once again a tea drinker !!! This week's kit is inspired by tea.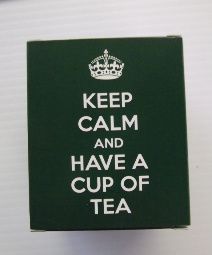 I found this box of tea bags at Home Sense and thought how cute they would be on the front of a card. ( I am also a big fan of the "Keep Calm and Carry On" posters so it seemed perfect !!) I bought several boxes ... opened them up ... DISAPPOINTMENT !!! I had assumed that the logo would be on each package ... nope. So I had boxes of nondescript tea bags ... hmmm ... time to come up with another idea ... So I decided that "tea bag cards" would be cute. Each one is like a little package and a card combined with a wee treat inside. Small enough to be mailed but big enough to be thoughtful ! So here is this week's kit !!
KIT OF THE WEEK
You get the pre-scored, pre-cut, pre-stamped supplies for 3 cards/holders ... a general one, a get well, and a birthday - all for $5 and that includes the tea bags !!! The paper is the beautiful Carolina Breeze line from Teresa Collins. Lovely paper !!
PAPER :

This is CHA time (Craft & Hobby Association) ... that means that the big trade show has happened and all the companies are previewing their new lines. There are some wonderful products out there this year ! I have been busily pre-ordering and planning what to get in. I think you'll like the new stuff !! Some of it even starts arriving in the next few weeks !! I will have updates here whenever new items arrive.
VALENTINE PAPER : 60 cents per sheet !
Packages of Valentine embellishments ... 40% off.
A few new stamps and some great paper !!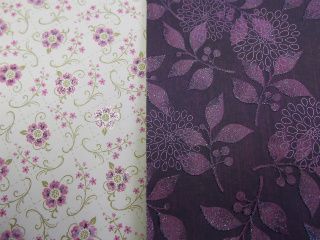 BEADS :

I have been unpacking a few bead orders this past week with another due in today. More cord & leather lace. More findings in various colours. Some beautiful new beads. New chain. More colours of threads. Fun tools. And on it's way .... more rattail & cord for the urban wrap bracelets & Kumihimo braiding. That has taken off and the cords & rattails have been flying out the door so watch for more colours & weights. I am also expecting more wire and mandrels for those beautiful rings you all made.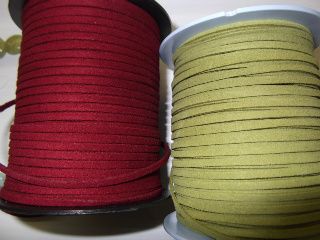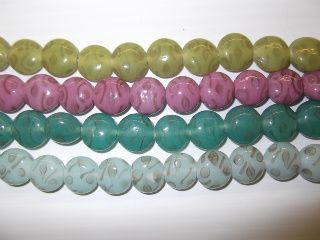 I am still working on the weekly jewelry kits ... next week it looks like !! I'm excited about that !
So ... drop in this week. Pick up some supplies & get crafting !!!