Hello !
I have lots of fun things this week ... let's go !
PAPER :
* new border punch system from American Crafts.
You buy one punch mechanism and then purchase the various designs separately. The starter set includes a scalloped edge punch and the mechanism for $13.99.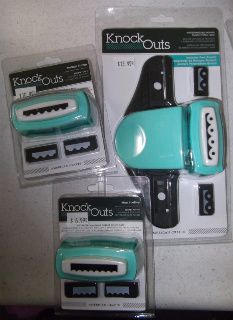 Additional designs range from $6.99 to $10.99.
There is also a wonderful set for $58.99 that includes the mechanism and 6 designs - that's 6 border punches for less than $10 each !!! And they all store nicely in a carrying case.
I like this product because it takes up much less space than multiple border punches - and costs less ! You simply open the punch, pop in the design punch piece and add the guide plates. they are lettered on the back so you know which side to snap them into. They also have a little diagonal corner so they can't be put in upside down. Genius !!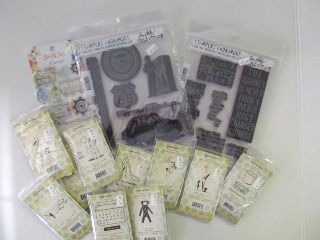 * new stamps from Unity Stamp Company. I love their stamps. Where else can you get a toilet paper roll with the sentiment "Sorry your day was so crappy" and "That's how we roll" ... lol. They also have lovely sentiments and great small designs for cards. The price is right too - $6.99 to $7.49.
* New stamps from Tim Holtz
**NB ... I am getting closer to having a work space to produce card kits in ... soon !! **
BE
ADS :
* spools of cotton cord for wrapped bracelets for those of you making them by the dozen ... much cheaper this way !!
* SQUARE Kumihimo braid plates ... they make a flat braid. I have done one - a bit wonky but it is my first !! - I'll post a picture once I get the findings on !!
* more fire polished beads
* more Swarovski crystals
* tools
* end caps for Kumihimo braids in many sizes & colours !
* metal beads
* agate pendants ... these are beautiful !!! Prices range from $2.50 to $6.99.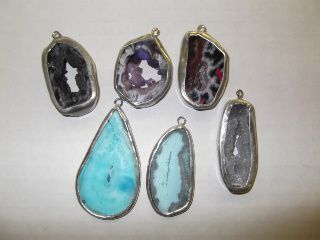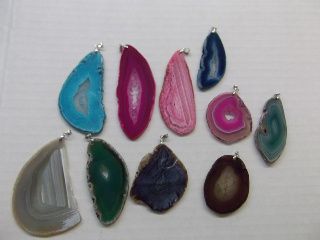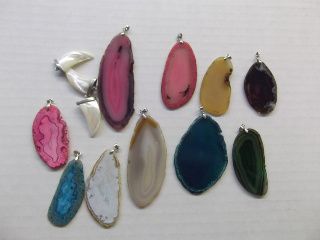 KIT OF THE WEEK (Jewelry)
... earrings !!
These little earrings are super easy to make but are really striking ! The kits include the materials you need + a photo for reference. I have many colours too !! Only ... are you ready ??? ... $2.50 !!!