Hi all !
Hope your day is going well ! Mine has been busy, unpacking boxes of glorious things !!
First up though ... no kits this week as it is a super short week. I am closed for Good Friday but open Thursday & Saturday as usual. Beading kit next week and (hopefully) a bead kit and a card kit the next week !! Yes, my workroom is almost done !! I'll share photos when it is finished !
So here goes ...
PAPER
:
* Queen & Co. ... lovely twine (only $2.50 per spool), Trendy tapes (including paw print tape), Goosebumps (gorgeous bumpy sparkly crystals), Twinkle Princess Cut (diamond shaped crystals).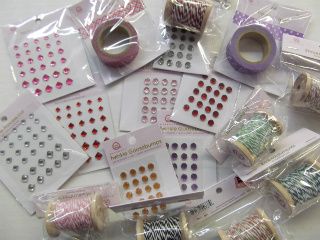 * Spellbinders ... Wonderful Wings Rhinestone butterflies ... so pretty !
* Crafter's Workshop 6x6 Templates ... great new designs including old ledgers, script, damask, etc...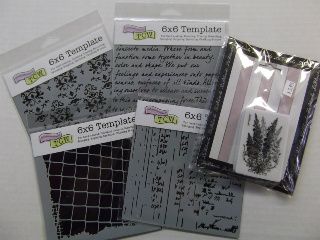 * Glitter ... Black Crushed Glass from Stampendous ... wow, this stuff is decadent ! Love it !
* Jillibean Soup ... sticker labels including a cute Easter set ... they would make great tags or quick cards ! Only $1.15 per sheet. Also, super soft twine.
* Flutterbys from American Crafts ... 60" of garland, presewn. Simply pull it off the sheet and cut the length you want. You could make at least 10 cards with one package. Themes : butterflies, cupcake banners, stars.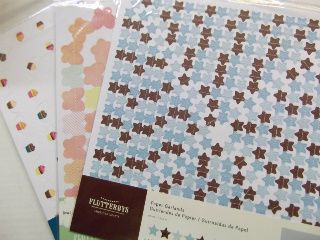 * Cosmo Cricket 6x6 pads and now the "Element Decks" (tag books), chipboard, and Tiny Text to match.
* We R Memory Keepers baby items ... adorable onesie stamp set as well as super cute ( or stinkin' cute !!) diecuts. The stamps are only $1.50 and the tags are 65 cents ... great for cards !!
* Cropper Hopper ... Sticker Clipper - a rack to hold your sheets of stickers and rub ons ... a great idea !! Also Ink Away Craft Cleaning Wipes ... clean your hands and your stamps !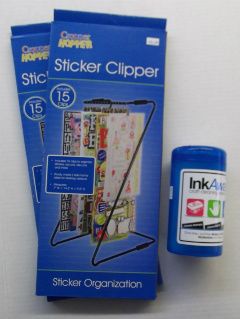 * Mother stamps and a cute foxglove from la Blanche stamps
* SPARK! Glitter ... tinsel glitter for super duper sparkle ... red, silver, iridescent.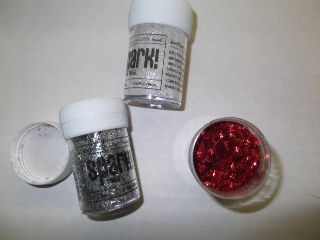 * 7 Gypsies Library Drawers ... they come with 12 calendar index cards. Great to make a card style memory file to jot down special memories each year.
* 81/2 x11 albums from American Crafts
BEADS
:
* more seedbead mixes in size 8, size 10 seedbeads, Miyuki Square beads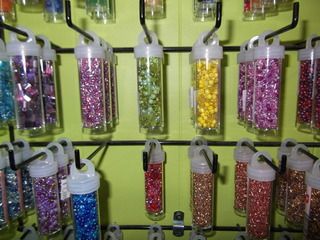 * Metalized beads - these are the greatest ! They are acrylic so they are lightweight and inexpensive BUT they are coated with sterling silver ! So you get a great look for a great price ! Super on elastic bracelets or earrings because of their weight but great anywhere really !!
* RESIN !! Just in ! I am really excited about this - I haven't had a chance to try it but I will be ! There are so many things you can do with resin and I will be sharing them in the next while as I try them !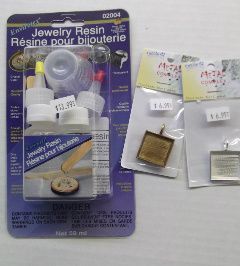 * Wooden beads 5mm - perfect for wrapped bracelets ! Light weight, great colours, good for guys or gals !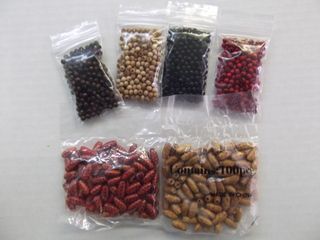 So ... that's all folks !! HOPPY EASTER !!!!