Hi everyone !
A nice sunny day ... and the first week of summer.
Here's what's new this week ...
KIT of the WEEK : The theme for this week's kit is
Up Up and Away.
The paper is from the Lime Twist collection from My Mind's Eye. I'll have the rest of it out for sale next week ... really fun stuff !! Anyway, there are 2 birthday cards and one multi purpose card ... all precut, stamped tags, ready to roll ... supplies for all three cards for $5. These cards would work for children. men, or women. Multi-multi purpose !! Leave a comment here or on Facebook if you want kits saved.
PAPER :
In celebration of summer ... summer paper !! Beautiful glittered sand castle paper, bright happy glittery sea life, beachballs, and soccer paper.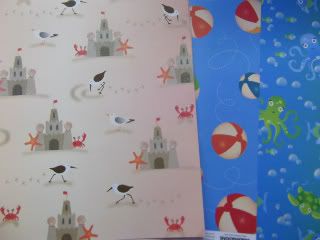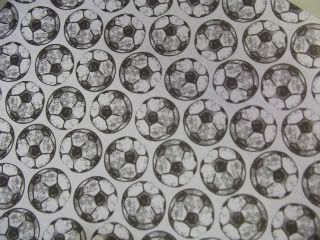 * new Sizzix cutting dies, new Cuttlebug Embossing FOlders, gel pens, edge punches, Chalk Inks.
I have some of the paper left that was used in the kits the last few weeks ... lace patterned, fishing lures, cupcakes, ... just a few sheets of each so grab it now !!
BEADS : New beads called TILA beads from Miyuki, makers of delicas. These beads are flat and have 2 holes through them. I just played around a bit and put together (almost ... no clasps on it ...lol) this bracelet.

I used three strands, Tila beads, and Delicas. Pretty easy !
I also strung them on a 3 strand necklace, just randomly with delicas and crystals, as a floating necklace. They worked well there too but I couldn't get a photo without blurring. :(