This is kind of an exciting week ! There is lots of new product, new kits, a tour of my new workspace, and VIDEOS !!! I tried last night to make my first very video and it turned out pretty good ! I need to work on the lighting but I'll get it figured out. I hope to have a new video every few weeks. I think it is a great way to share new products, techniques, and projects. I hope you enjoy them too !
So let's get started !!!
SPECIALS !!! ** Buy 2 sheets of patterned paper and get a 3rd (of equal or lesser value) FREE !!! ** But 4 of the $1.99 strands of beads ... and then choose a 5th for FREE !!!
PAPER :
* I now carry GLITTER RITZ !! I have a few samples that I made using it as well as two videos. I have many colours as well as the required tape ... in MANY widths !!
I also have the Glitter Magnets and tweezers - both very handy tools !
Here is a photo of the pieces I made last night ... the left is just an image that I stamped and then covered completely in the warm tone highlights. The left is a border strip I made for a card using 3 colours of Glitter Ritz. I love how the colours DO NOT MIX !!!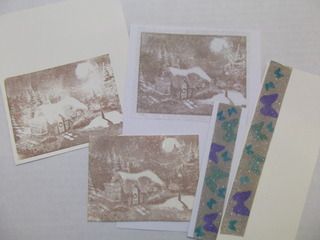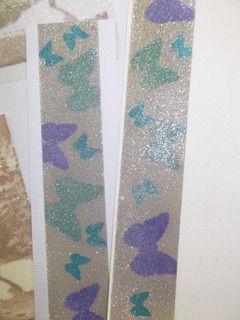 Here is one of the two videos I made of these projects ...
* New embossing plates & dies from Sizzix & Tim Holtz.
* lots of new stamps ... Impression Obsession, Hero Arts, etc ...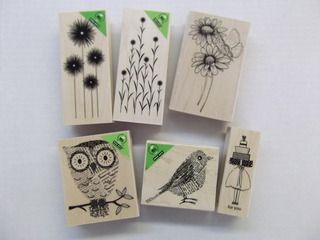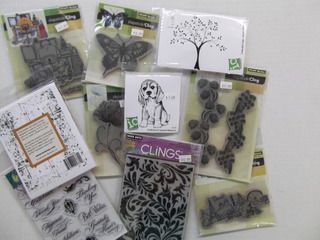 Here's a few cards I made with the Hero Arts stamps ...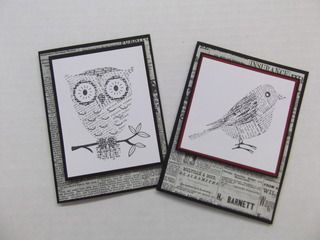 BEADS :
* lots of new $1.99 strands of fire polished beads.
* crystals in the new colours for 2012 ... Rose Peach, Luminous Green, Fern Green/Topaz blend, Burgandy/Blue Zircon blend. In bicones & other shapes !!
KITS OF THE WEEK :
Jewelry kit ... two of them !!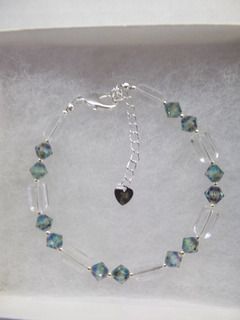 Bracelet ... a combination of clear glass rectangle beads & crystals. Available in several colours. All the supplies including beads, crystals, wire, crimps & covers, clasp & extender, instructions for $7.50.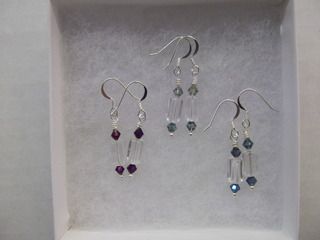 Earrings ... all the supplies & a photo for $1.99
Card Kit : Mother's day/Birthday Cards.
This card is for a bit more involved type of card than the usual ... a gatefold card with a decorative slide off band. The kit makes 2 cards ... one birthday card and one that can be either. The Mother's Day tag is reversible with Birthday Wishes stamped on the other side . So it is up to you !! All the supplies are included, precut and prefolded for $5.
Jewelry for sale ...
I have had many people ask to buy the samples I have on display. I finally decided to make some jewelry for sale ! There will be a framed display as you enter the bead room . I currently have some earrings using handmade borosilicate glass beads for sale. So for all you non-beaders who are looking for jewelry ... I hope I have something you like ! I will be adding more as time allows.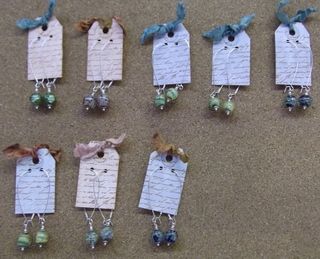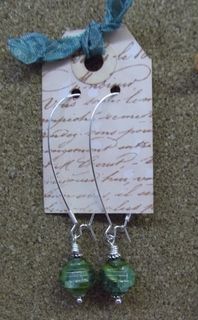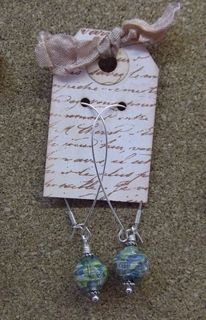 Tour of my new workspace ... my husband & I have been working really hard for several months on a new workspace for me ... and it is almost done !! There are still some wires to be moved and a control panel to be covered, but I am now able to work in it ... and I love it !! I thought I would share some pictures with you ...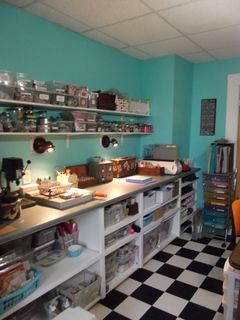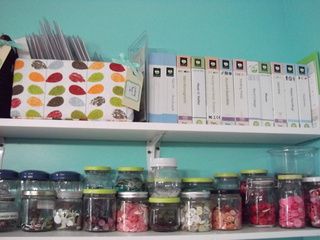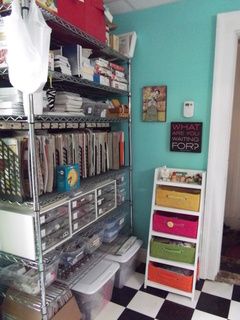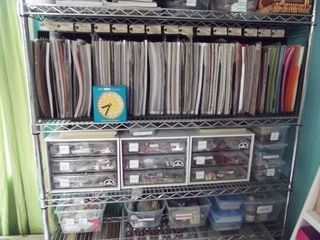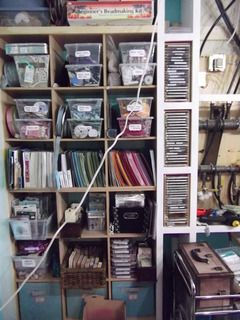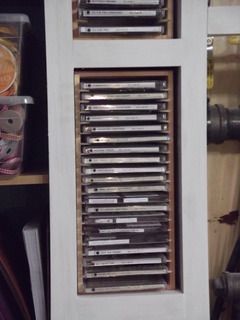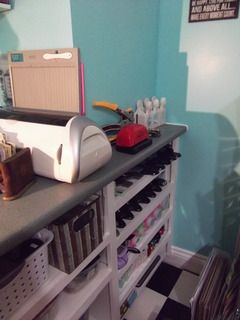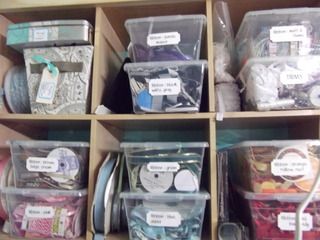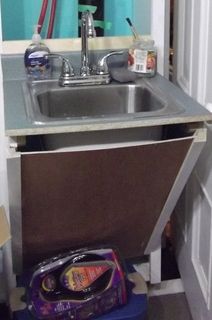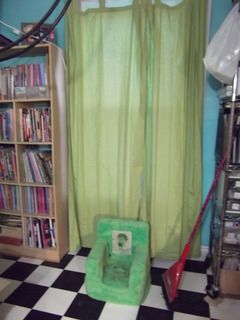 So that's most of it !! I'll post more pictures when we get the rest all done. Hopefully it may give you some ideas for how to organize your supplies !!