Hi !
EDIT !!!! Only 3 of these sets left ... Tim Holtz Seasonal Distress Ink ... Spring !
Hope you all had a great long weekend ... recharged your batteries ... and are ready to go !
And let's do just that ...
PAPER
:
* new "manly" paper. Perfect for Father's Day , masculine birthday cards, scrapbook summer road trips & camping trips.
The Great Outdoors ... lots of wonderful animals & woodsy designs.
Even some that are simply nature inspired.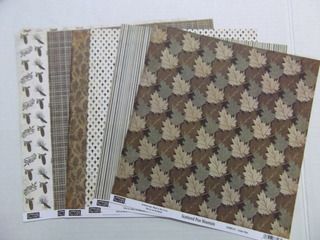 MUSTANG Fever !! Mustangs, retro cars, retro Ford advertising ... cool !!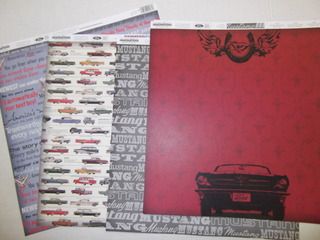 I love the line on this paper "Got mud ?" ... perfect for off roaders !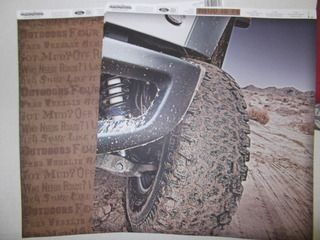 This line is called "Gentler Times" and will appeal to many. I love the old phones and the teapots. The vintage cars would be perfect for men's cards and the vintage florals are so pretty. A great line !!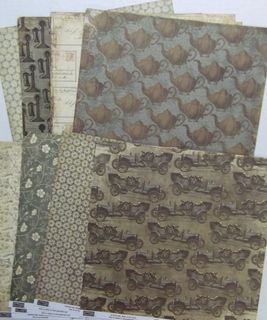 Here's an adorable cowboy line of paper & accessories !! YEEHAW !!!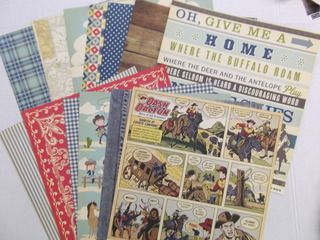 * new paper from Teresa Collins .... soft and feminine ... lovely blues and yellows. The colours are much prettier in person. And, of course, her paper is super thick and excellent quality. I will have an instruction sheet for a one page mini album - free with purchase of her paper.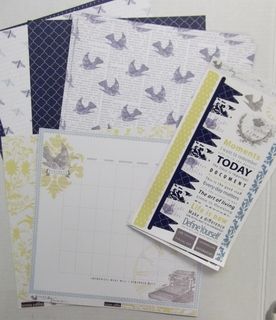 * STAMPS STAMPS and STAMPS !!!
New stamps from Inkadinkado ... only $1.99 set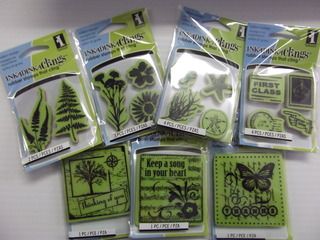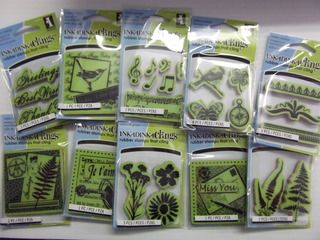 Look at all of these ... only $1.49 a package !! What fun !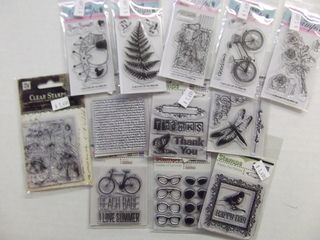 More stamps ... mermaids, lounging but oh-so-distinguished cats, great quotes, the Great Outdoors ...
And how about this one ? I love it ! Imagine sparkly icicle Stickles on the winter tree, embossed pink flocking on the spring, lovely reds & oranges on the fall, and vibrant greens on the summer ... a whole year of ideas !!
BEADS
:
I am still unpacking things ... always something out back to bring out !! More new items will be put out this afternoon !!
And I am waiting for the Vintaj to arrive. .... and sooooo excited !!
SPECIALS
!!! :
*
Buy one Lawn Fawn stamp set ... get a 2nd* for 50% off !!
*
Buy one Tattered Angels Glimmer Mist ... get a 2nd*

FREE

!!!!!
... and what can you do with Glimmer Mist ? Well !! You can colour paper either by spraying on it or through a mask. You can dye ribbon VERY easily !! (And I have the ribbon here !) And I use it to make chipboard letters work together ... I take any letters and give them all a quick spritz ... voila ! Common colour and a lovely shimmer !!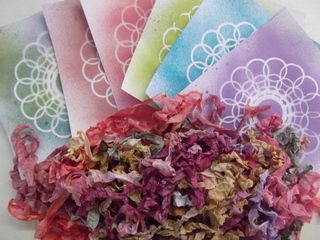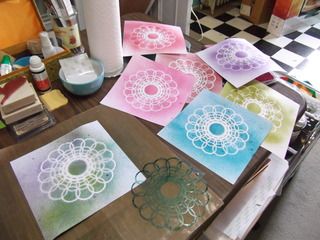 *
ORI Crystals
... those are the gorgeous chinses strands I got in last week. Great prices too ! But now even better !
Buy one... get a 2nd* for 50% off !!!
* equal or lesser value
KITS OF THE WEEK
:
Card kit ...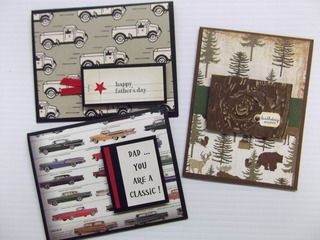 this week's kit is masculine ! The cards are either Father's day or birthday ... some kits contain 3 birthday cards and some have 2 birthday and 1 Father's day. Let me know which you want if you want one saved. you get the supplies for all 3 cards for $5. The photo shows the Father's day versions but the same cards are also kitted with birthday messages instead.
Jewelry kit :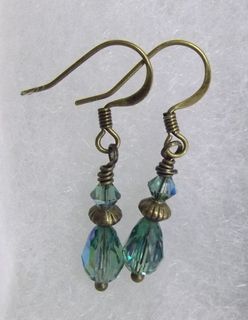 Swarovski Drop Earrings ... made with beautiful drop crystals and antique brass findings. I have these earrings in erinite, emerald AB, lime AB (which is a lovely vintage yellow), a pretty violet AB, and gorgeous montana blue AB. The supplies + picture are $4.25.