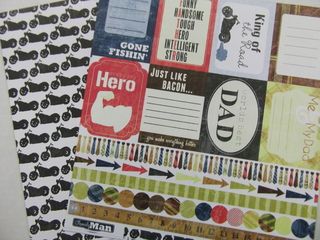 Great "Dad" paper ... motorcycles on one side, tags on the other. Who can resist a paper that says "Just like bacon - you make everything better"...??!!!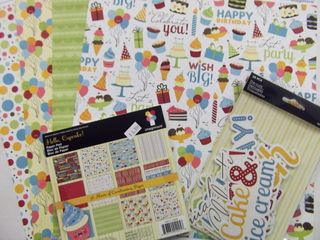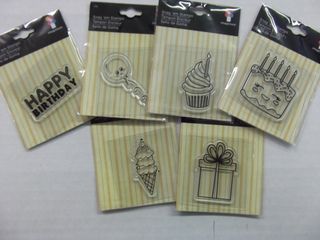 Such cute birthday paper from Imaginisce ...complete with stamps, 6x6 pads, and diecuts. If you look closely at the balloon paper , you'll see the happy little smiling balloon that is also a stamp !! So cheerful !!Oh, and the stamps are only $1.25 !!
This paper is amazing !! I am not really a big Disney fan, but I have to give them props here!! This 12x12 pad has 24 sheets and is Classic Pooh as well as the Dimensional Stickers and Diecuts. they are beautiful !! The paper has various patterns - some are pink on one side, blue on the other - , some are glittered, some are just plain lovely images. It would make a wonderful scrapbook for a new baby. Classic. The diecuts & stickers would be perfect for baby cards. I have a feeling that the suppliers will sell out of this one quickly ... don't wait too long if you are interested !!
Graphic 45 Kraft Reflections ... really handsome paper ! Love the quote sheet.
More stickers to go with the October Afternoon Sarsaparilla line that I put out last week.
Beautiful paper by Prima ... Nature Garden. I used some of it in this week's card kit. Check out the sweet dancing fairies ...
Also from Prima ... "Sun Kiss Collection" ... the colours are beautiful in person. Sunflowers & sunshine.
"Be You" by Fancy Pants. This paper is great !! Wonderful colours & great sentiments. I framed the 12x12 Subway sheet ...
Anyway ... just a quick peek until I get the blog post done for this week ... Enjoy !!